CCC Blockchain ™ in United Kingdom
Cloud Credential Council (CCC)
CCC Blockchain ™
The Cloud Credential Council (CCC) Blockchain ™ certification is designed to provide candidates a well-rounded understanding of blockchain concepts required to help strengthen organizations' competitive advantage.
CCC Blockchain ™ Trainings
CCC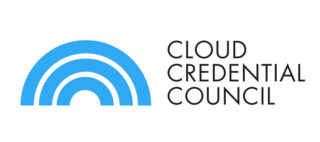 What is the CCC Blockchain ™ certification ?
The Blockchain Foundation™ provides an overview of blockchain technology and cryptocurrencies while covering the potential for Blockchain applications to solve real business problems.
The industry-recognized CCC Blockchain Foundation provides various practical exercises that allow you to experience two of the most popular cryptocurrencies – Bitcoin and Ethereum. The course's exposure to real-life blockchain and crypto trading ensures the knowledge you gain is ready to be implemented.