What is ITIL®?
ITIL® is used by millions of professionals globally. Businesses are built on ITIL®.
ITIL® supports organizations and individuals to gain optimal value from IT and digital services. It helps define the direction of the service provider with a clear capability model and aligns them to the business strategy and customer needs.
ITIL®, a professionally recognized certification scheme, provides comprehensive, practical and proven guidance for establishing a service management system, providing a common glossary of terms for businesses using IT enabled services.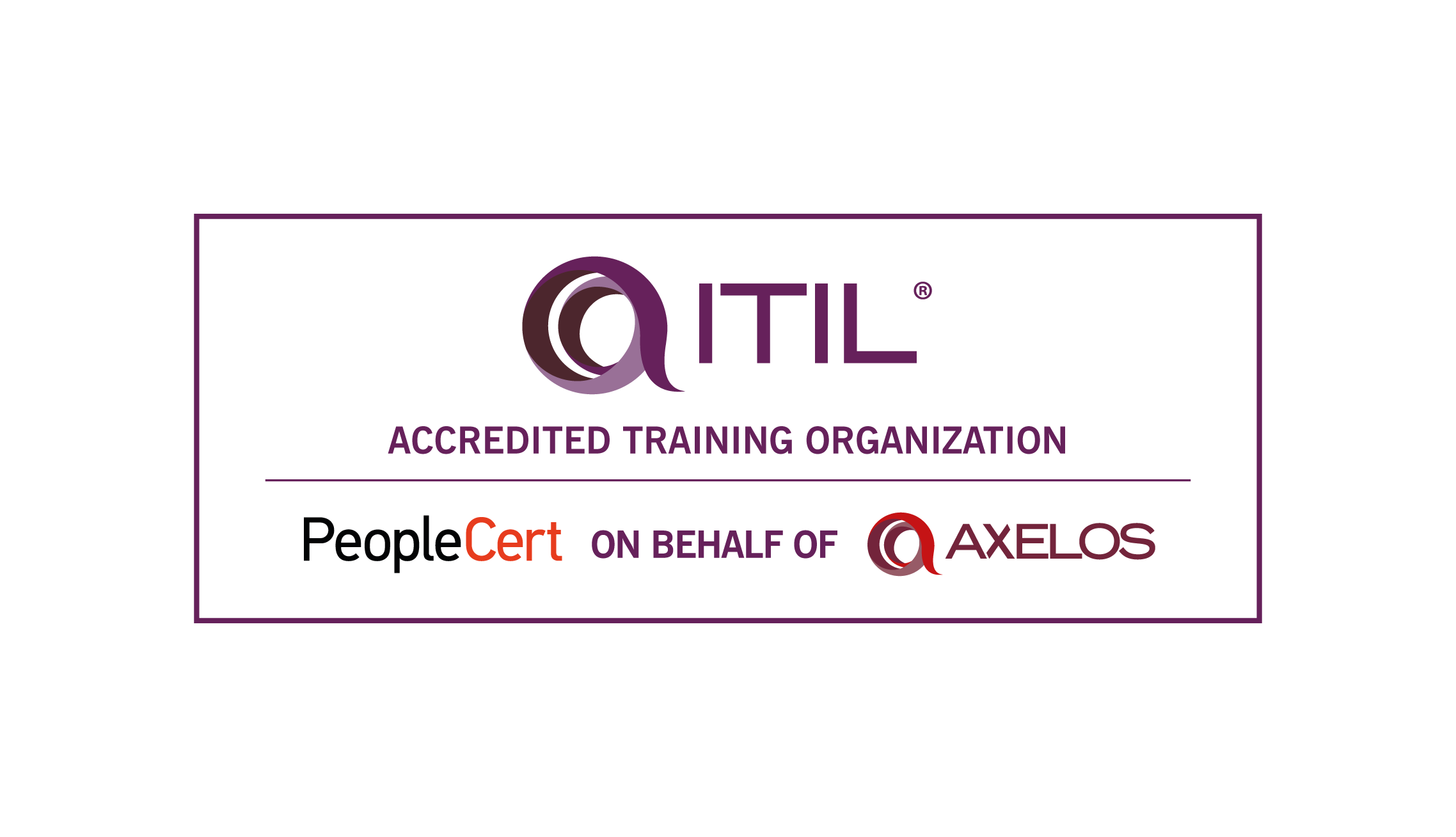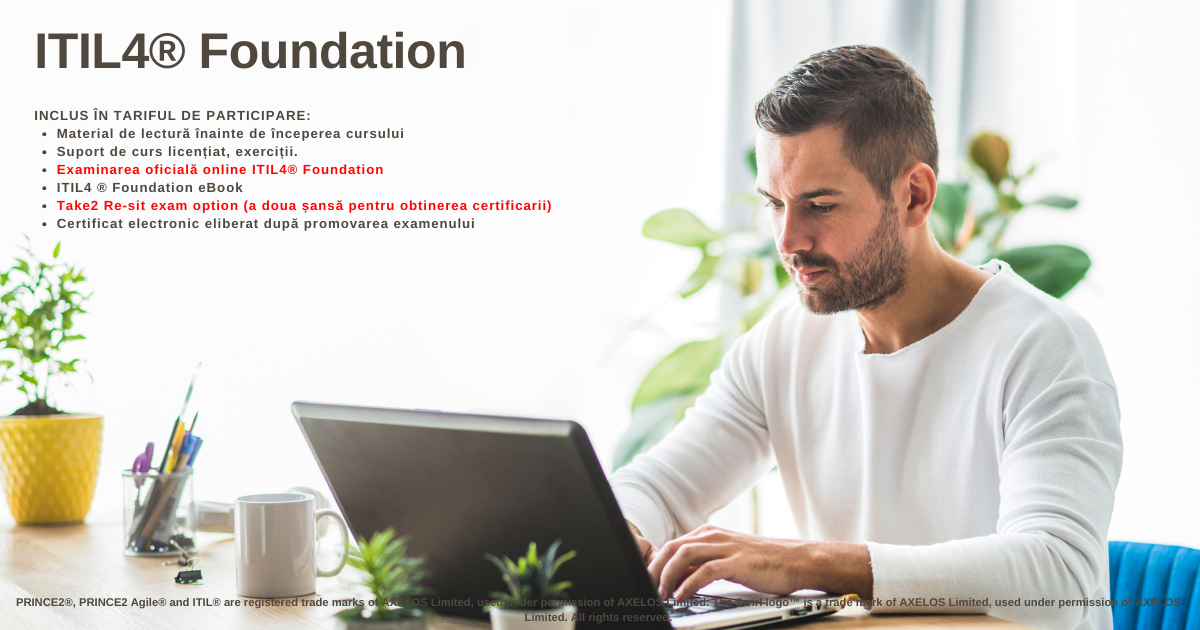 Target Group
The target group of the ITIL®4 Foundation certificate in IT Service Management is drawn from:
Individuals who require a basic understanding of the ITIL framework and how it may be used to enhance the quality of IT service management within an organization.

IT professionals that are working within an organization that has adopted and adapted ITIL who need to be informed about and thereafter contribute to an ongoing service improvement programme.
This may include but is not limited to, IT professionals, business managers and business process owners.
Learning Objectives
Candidates can expect to gain knowledge and understanding in the following upon successful completion of the education and examination components related to this certification.
Service management as a practice (comprehension)

The ITIL

®

service lifecycle (comprehension)

Generic concepts and definitions (awareness)

Key principles and models (comprehension)

Selected processes (awareness)

Selected functions (awareness)

Selected roles (awareness)

Technology and architecture (awareness)

Competence and training (awareness)
ITIL®4 Foundation Course
The syllabus will guide the design, development and use of training materials as well as training aimed at raising individual's understanding of, and competence in, IT service management as described in the ITIL
®4
Service Strategy, ITIL
®4
Service Design, ITIL
®4
Service Transition, ITIL
®4
Service Operation, ITIL
®4
Continual Service Improvement, ITIL
®4
Introduction and ITIL
®4
Glossary publications. The syllabus has been designed with ease of reference, extensibility and ease of maintenance in mind.
Candidates for the ITIL
®4
Foundation certificate in IT service management have to complete all units and successfully pass the corresponding examination to achieve certification.
ITIL®4 Foundation Online Examination
Online Proctored Examination
You can take your exam from almost any place you want. A computer, webcam and internet connection are all you need to take the next step in your career and become certified.
Multiple choice

, 40 questions. The questions are selected from the full ITIL Foundation Certificate in IT Service Management examination question bank.

Maximum 60 minutes for all candidates in their respective language

Candidates completing an exam in a language that is not their mother tongue have a maximum of 75 minutes to complete the exam and are allowed the use of a dictionary.

Pass score: 26/40 or 65%

Closed book.
Included in ITIL®4 Foundation Training fee
ITIL®4 Foundation precourse reading
ITIL®4 Foundation training material
ITIL®4 Foundation sample papers
Experienced ITIL® trainer
ITIL®4 Foundation eBook

Official PeopleCert Examination Voucher

Take2 Re-sit exam option