PRINCE2® 7 Foundation in United Kingdom
PRINCE2
PRINCE2® 7 Foundation
PRINCE2, the world's leading project management method, has evolved to meet the needs of the future.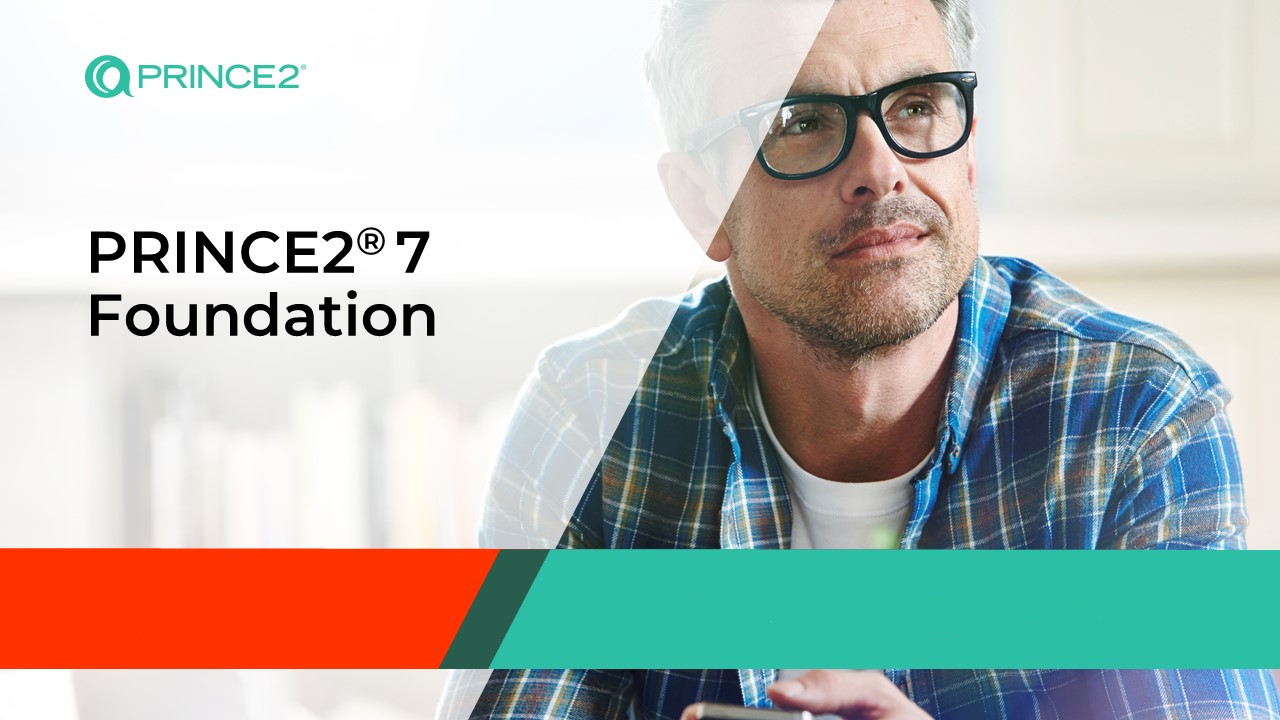 Managing Successful Projects with PRINCE2® 7
It has been updated to reflect the modern realities of managing successful projects in the 21st century, incorporating the latest processes, tools, and technologies to stay ahead of the curve.
Best practice has now become even better!
What is a project?
A project:
is a series of tasks that need to be completed to reach a specific outcome.
is a set of inputs and outputs required to achieve a particular goal.gives us something new or something changed
gives us something new or something changed
Projects can range from simple to complex and can be managed by one person or a hundred.
Each project is different and needs to be planned and managed well so that we can get a successful result.
What is project management?
There are lots of things to consider for the management of a project, like who should be involved, what it will cost, how long it will take, and what might go wrong!
Project management is about delivering change and getting things done. A controlled, standardised approach to managing projects ensures consistency and improved delivery organisation wide.
PRINCE2® 7 Foundation
It is designed to introduce the PRINCE2 method, providing sufficient knowledge and understanding to work effectively within a PRINCE2 supporting environment.
Holders of the PRINCE2 Foundation certification, will be able to demonstrate their knowledge and understanding of:
The key concepts relating to projects and PRINCE2
How the PRINCE2 principles underpin the PRINCE2 method
The importance of people in successful projects
The PRINCE2 practices and how they are applied throughout the project
The PRINCE2 processes and how they are carried out throughout the project
Who is PRINCE2® 7 for?
Everyone!
PRINCE2® 7 has been developed to be accessible to anyone, who needs critical project management skills,to deliver successfully in any role.
PRINCE2® 7 is for you, if you are:
A professional working in an organisation as Project Manager, using a specific Project Management method
(certified or uncertified)
e.g. Project Manager, Programme Manager, Portfolio Manager, Head of PMO, Change Manager, Head of Operations,
PMO Support, PMO Analyst
A professional who works in an organisation needing project management skills in your everyday work life
e.g. HR/Payroll Manager, Engineer, Architect, Service Designer, Software Developer, Marketing Executive, Finance admin, Product Manager
Benefits for you as a Professional
A "how to" method that improves project success
Saves time and money
Helps deliver quality and compliance
Provides a defined set of repeatable, scalable, flexible, and tailorable steps
Improves efficiency
Supports cross organisational collaboration
Supports clear roles and responsibilities
Provides a common language for projects across the organisation
PRINCE2® 7 Foundation Exam Information
60 Multiple Choice Questions
1 hour (60 minutes)
Pass mark 60%
Closed book
PRINCE2® 7 Foundation prerequisites
What's new?
PRINCE2 was first launched in 1996, and has had six editions, the last update being in 2017.
PRINCE2® 7 seeks to respond to a number of changes that have taken place in our world and in the discipline of project management since then.
Integration of People_|_People are central to successful projects and now they are integrated into the PRINCE2 method.
Project performance | Sustainability has been added as a seventh aspect of project performance to reflect modern organisational needs.
Digital and data |_To meet the evolving needs of project management professionals the addition of a digital and
data management approach.
What's Improved?
Improved flexibility_|_Rules have been reduced and chapters streamlined while maintaining core elements of PRINCE2.
Showcasing the true value of_the method to all projects across all sectors.
PRINCE2 for all_| Simplifications in language and content throughout the official book to widen the addressable
market.
Fully tailorable enabling agility | Tailoring is addressed throughout the whole method demonstrated using scenarios.
Allowing PMs to move quickly and easily in response to change or challenge.
Evolving to changes in the PM space | Meeting new needs and requirements for ever changing proffession.
Why choose PRINCE2® 7 ?
PRINCE2 for all opportunity | developed to be accessible to anyone in any role who needs critical project management understanding to deliver successfully.
Improve flexibility | rules are reduced and the importance of tailoring is demonstrated to showcase the true value of the method and make sure it is applicable to all projects across all sectors.
To meet our market commitment | fulfilling our commitment to ensure the ongoing relevance of our best practice guidance and respond to your feedback.
Bring in missing areas, focuses on people, reflecting changes in the project management space and the need to evolve to meet new needs.